Imagine One provides test and evaluation (T&E) services for large ACAT programs, FMS cases and smaller software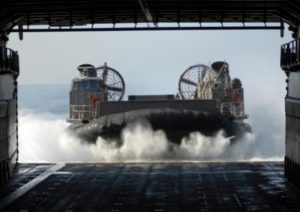 projects.  Utilizing data-driven test approaches to improve test fidelity and speed, our T&E teams have a history of innovation. Our test innovations both increase efficiency and reduce cost, ultimately minimizing the financial impact of required testing.
Imagine One provides T&E support to the Office of the Under Secretary of Defense for Acquisition, Technology and Logistics on the Acquisition Visibility Service Oriented Architecture (AV SOA) program. The AV SOA program is designed to provide DoD decision makers with authoritative program data available on demand via an integrated service oriented architecture web service portal.
Imagine One test team provides:
Requirements management and analysis
Information technology analysis
Testing & Evaluation
Development, Operational, Data Integrity
Test Plans and Test Procedures
Test Reports and automated real time test result reporting
Imagine One provides Test and Evaluation for the U. S. Marine Corps Communication Network. The Systems Programs support a team of seven contractors working on five different projects:
Manage all trouble reports and engineering change proposals, and conduct Local Configuration Control Boards
Write all T&E Management Plans, test plans, quick look reports, and test reports
Ensure that all tasks are completed on time and prepare for TRP
Projects:
Marine Corps Combat Operations Center
Digital Technical Control
Technical Data Network Gateway
Amphibious Assault Vehicle