9 May 2018, Lexington Park, MD. Imagine One Technology & Management, Ltd. (Imagine One) has been awarded a SeaPort-e Task Order to provide the Space and Naval Warfare Systems Center Atlantic (SPAWARSYSCEN Atlantic) Tactical Service-Oriented Architecture Integrated Product Team (TSOA IPT) TSOA Requirements, Documentation, Configuration Management, and Test and Evaluation Support.
read more
Imagine One Technology and Management, Ltd. is pleased to announce the promotion of Mr. Keith Birkholz from Senior Manager to Vice President of Vertical Lift & FMS Business Unit, effective 1 December 2015. Mr. Birkholz joined Imagine One as a Senior Manager in October...
read more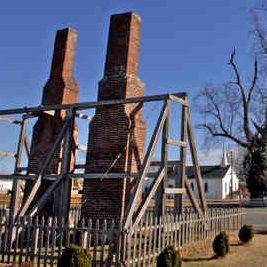 Learn the origin story of the Imagine One logo along with the history and the symbolism of two chimneys. Tell me more.