9 May 2018, Lexington Park, MD. Imagine One Technology & Management, Ltd. (Imagine One) has been awarded a SeaPort-e Task Order to provide the Space and Naval Warfare Systems Center Atlantic (SPAWARSYSCEN Atlantic) Tactical Service-Oriented Architecture Integrated Product Team (TSOA IPT) TSOA Requirements, Documentation, Configuration Management, and Test and Evaluation Support.
read more
Imagine One is excited to announce that Nami Alicea, an 8-year employee of the company, has been promoted to Accounting Manager!  She brings over 15 years of experience in finance and government contracting with specific expertise in job cost accounting and contract...
read more
Heidi Guy, a 14 year Imagine One employee, has been selected for the Contracts Manager position supporting Corporate Operations…
read more
President and CEO, Nancie Lumpkins, announced today the appointment of James "Jamie" Krout to Senior Vice President Business Development and Strategic Initiatives. In this role Jamie will oversee overall Business Development functions, including Market Research, Pipeline Development, Capture Planning and Capture Execution. He will also continue to oversee the proposal team, marketing activities, and the overall competency development process.
read more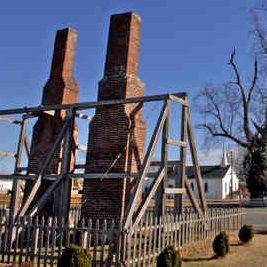 Learn the origin story of the Imagine One logo along with the history and the symbolism of two chimneys. Tell me more.
[widget id="tribe-events-list-widget-2″]