After 21 years with Imagine One, Geraldine Bounds is retiring. Our president and CEO, Nancie Lumpkins, had the following words to share: "A company's success is dependent on a close team of leaders to execute its mission. Geraldine has been one of those people at...
read more
11 october 2019 The Maritime Cyber/IT Business unit is excited to announce the well-deserved promotions of several employees! S. Nimitz has been promoted to Associate Vice President. Steve joined Imagine One in 2009 and has supported the CPA, NAVSEA, and Dahlgren...
read more
Heidi Guy, a 14 year Imagine One employee, has been selected for the Contracts Manager position supporting Corporate Operations…
read more
President and CEO, Nancie Lumpkins, announced today the appointment of James "Jamie" Krout to Senior Vice President Business Development and Strategic Initiatives. In this role Jamie will oversee overall Business Development functions, including Market Research, Pipeline Development, Capture Planning and Capture Execution. He will also continue to oversee the proposal team, marketing activities, and the overall competency development process.
read more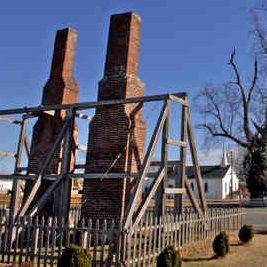 Learn the origin story of the Imagine One logo along with the history and the symbolism of two chimneys. Tell me more.